I post this only because YOU, the public, asked me what I want for my birthday. NOT because I am a crassly materialistic 'ho! Herewith is a nice list of birthday gift ideas, because I live to serve the public. Great for Yuletime, too!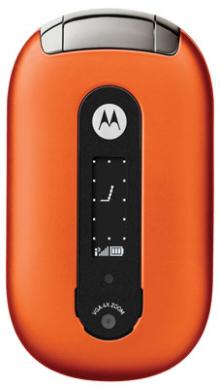 1. Motorola PEBL cell phone in ORANGE. Need it for T-Mobile service. See the pretty, pretty picture?
2. Vosges Aztec Chocolate gift tower. Includes truffles, a Red Fire Bar, and cocoa!
3. You people know I have an Amazon Wish List, right? Well here it is.
4. A gift card for local coffee establishment Coffee Tree Roasters. And refills/donations to my Starbucks card are, of course, always welcome.
5. LUSH products!!! My favorites are the Buffy body butter bar, the Avobath bath bomb, the Karma Kream lotion, the Sonic Death Monkey shower gel, but when you get right down to it, it's LUSH, it's all good. I'll take what I can get.
6. One of them thar new Victoria's Secret "Secret Embrace" seam-free, tag-free, stitch-free spiffy bras. No, I am not tellin' my bra size on the Interweb.
7. Zippa the Cone-Shaped Bunny. He's green! He's stripey! I want!
8. Four Fabulous Faces. It's a 1970 coffee table book full of photos of Crawford, Garbo, Shearer, and Dietrich. It's out of print. It can be gotten on ABEbooks for about $30 for one in good condition, or $300 for one autographed by…….*squeeee!!*….JOAN CRAWFORD!
9. A trip to EONS Fashion Antique shop on Ellsworth Ave.
10. All-Clad 14in. Non-Stick Fry Pan. Someplace near PGH has a big All-Clad factory sale once a year, but every year I can't find out when it is and I miss it.